Through the end of May we will meet or beat* any item that is in stock with us and our competitor up to 20% lower pricing. Just send a screenshot to Promo@KiwiEllie.com or fill out the Price Match Form.
Please let us know your Instagram account name and the person who referred you upon checkout. (Optional)
eGift Certificate - Your choice of amount
KE-eGift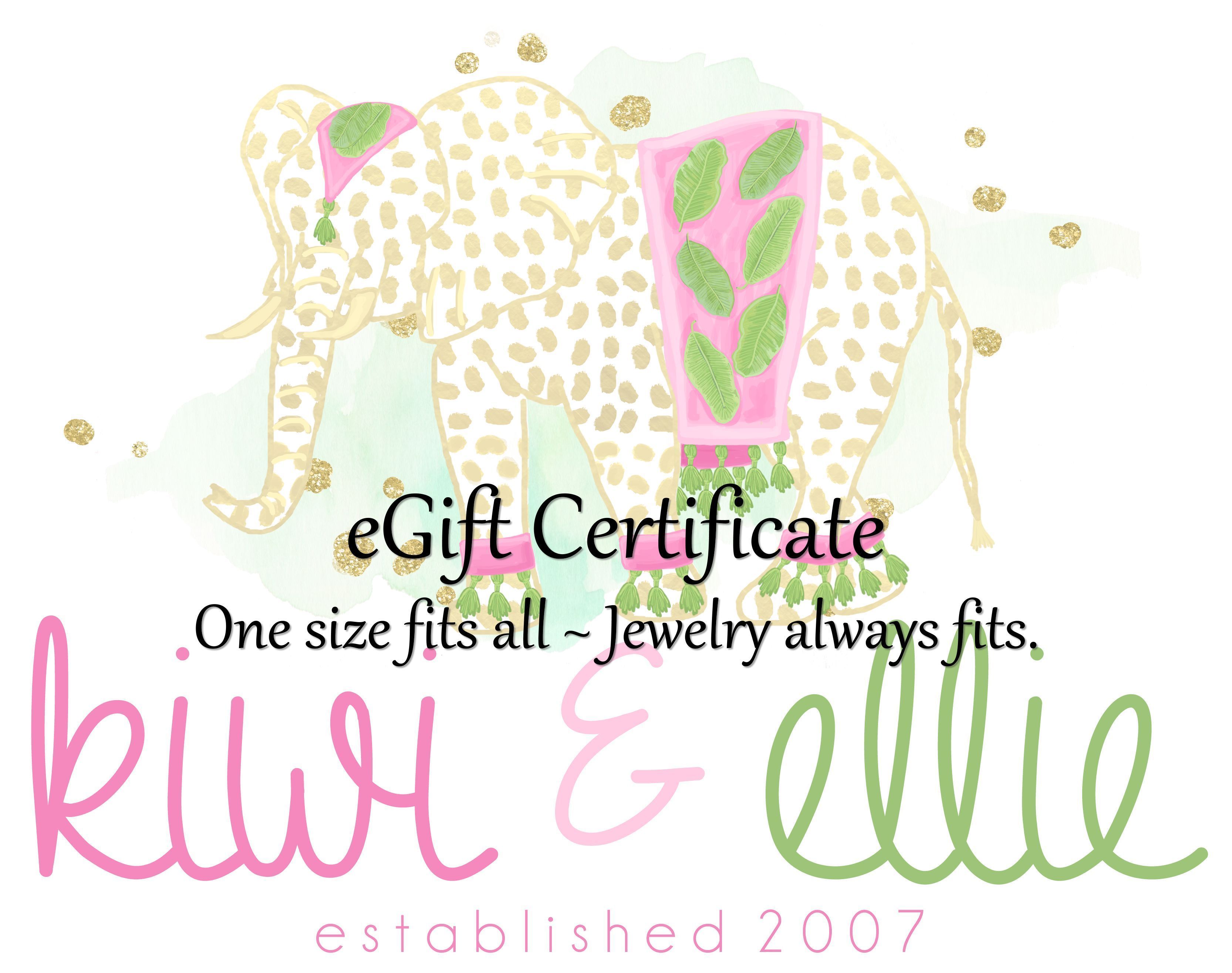 Your eGift certificate will be emailed to the recipient on the day you indicate. For questions, please contact support@kiwiellie.com You need to enter the recipient's name and email in the notes section of checkout. Feel free to include a message and the date you would like it sent.
Please Note: Discounts are not valid for any eGift cards. If you use a code and it processes, you will receive an email requesting the remaining balance.

*Price match details: The item must be in stock on both web sites.  The discount does not include shipping and is not eligible on any previous purchases. The competition must be located within the United States and being shipped from the U.S. There may be exceptions for a few items where we cannot beat prices such as the competitor has reduced item to "clearance." The price meet or beat may not be achievable if the item is on sale. Savings is off retail price and not additionally on sale or promotional pricing.
If an item you like is out of stock you may submit a back order request here.